Chris D'Elia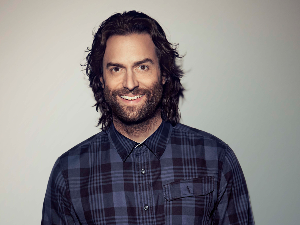 Chris D'Elia can be seen starring as Danny on NBC's hit comedy series "Undateable" as well as in his Netflix special "Incorrigible". D'Elia is quickly becoming one of the most sought-after young comedians and actors in the comedy world with Variety naming him one of its "Top 10 Comics to Watch." He also recently completed his first multi-city cross-country standup tour "Under No Influence."

D'Elia quickly became a regular at the Hollywood comedy clubs where he performs multiple times a week. In December 2013 he released his one-hour standup special for Comedy Central "White Male. Black Comic." He has also appeared on "Late Night With Jimmy Fallon" and on "Comedy Central Presents."

D'Elia's other credits include Comedy Central's "Workaholics " TBS' "Glory Daze" and Showtime's "Live Nude Comedy."

He currently resides in Los Angeles.